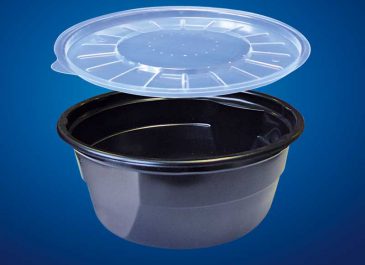 New item appeared in the company's assortment: bowl for soup 4751.
The bowl is made of PP, it maintains temperature range from -5 to + 110 ° C, fat-resistant. Intended for transportation of the first dishes. It has a comfortable design.
Exterior dimensions: d143 mm, height: 56 mm.
Package size: 510 ml.
Supplied with an internal lid 4705.
Folded into boxes together – bottom/cover 400 pieces of each.